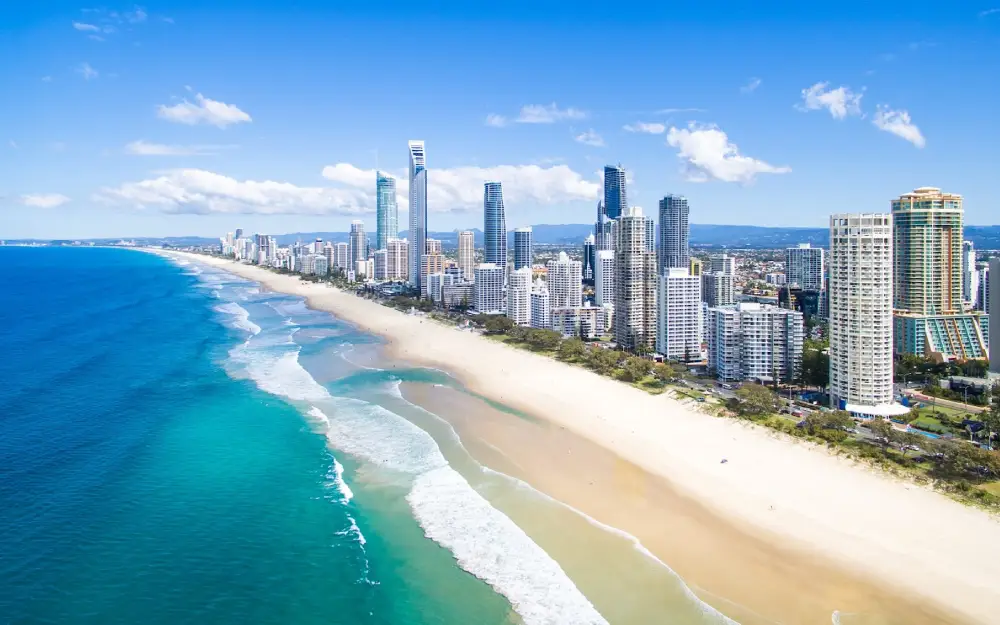 Do you have an old, unwanted, damaged, or broken car that you need to get rid of, we're here to help. 
We offer a convenient and hassle-free way for you to sell your car and get cash in return.
 Whether your car is in terrible condition, unregistered, or considered a write-off, we are interested in buying it from you and will pay up to $15,000. 
Not only you get cash for unwanted car also we provide free car removal all sydney wide. 
With our service, you can say goodbye to your old car and hello to extra cash, all while taking a step towards a greener future.
Is your car become unwanted or you just no longer need it? whether it's damaged, broken, unregistered, or a write-off? We provide you a convenient solution that allows you to sell your car for cash. No matter its condition, we are interested in buying and offering up to $15,000 for it. Contact us now for quick and convenient cash for cars Gold Coast wide.
We not only offer seamless solution for getting rid of your car, but we also make it a point to prioritize eco-friendly car disposal and recycling methods. Say goodbye to your old vehicle while taking a step towards a more sustainable future and hello to some extra cash with our service.
Cash for Junk Cars Gold Coast
Do you have a car that's beyond repair or considered not roadworthy? Don't worry! Your damaged car may seem worthless, but it still has value to us. Our cash for cars service will salvage usable parts, recycle scrap metal, and make sure that environmental standards are met. Plus, we provide a simple way for you to dispose of your unwanted vehicle and even pay you for it. choose our reliable cash for cars Gold coast service and enjoy the on-door pickup!
No matter the make, model, condition or age, we offer cash for unwanted cars for all types. Whether your car is old, junk, broken, wrecked, salvage or even write-off, we are willing to buy it.
Do you have a car that's just collecting dust and rust in your driveway? Our team of experts can evaluate its make, model, and condition to give you a fair and competitive cash offer. Don't let your scrap car take up valuable space any longer – turn it into cash today!
Free Car Removal Gold Coast
If you're struggling to get rid of an old, unwanted car that doesn't work anymore, don't worry! Scraply is here to help make it easier. We provide free car removal services in Gold Coast and surrounded areas, so you won't have to worry about arranging transportation or towing your car to us. Let us take care of it for you! Additionally, we'll even give you cash for your car!
Our expert towing team can come to you in 2-3 hours no matter where you are, whether it's at your home, a parking lot, your job or on the roadside. We are available throughout Australia and take care of everything from start to finish when it comes to scrap car removal. Get top cash for your car on the Gold Coast today!
We have all the required tools and have expertise to safely tow the vehicle of all types and size (Commercial trucks, minivans, compact cars etc.)
"When we tow away your car, you can rest assured knowing your burden gone."
Environmentally Friendly Disposal Gold Coast
We care about the environment and dispose of scrap cars responsibly to reduce waste. Our eco-friendly process includes recycling and reusing materials. Sell your car to us and we'll take care of it in a sustainable way.
Choose our service and get paid for your car while also helping the environment. We are a licensed car disposal company that takes steps to reduce environmental harm.
1
Drain Fluids
Firstly, we safely drain all fluids from the vehicle, including oil, coolant, brake fluid, and transmission fluid. We collect and recycle or dispose of the vehicle properly and responsibly by following local rules and regulations.
2
Remove Hazardous Materials
Next, our expert team will identify and remove hazardous material from the vehicle and handle them properly including mercury switches, batteries, and airbags.
3
Salvage and Reuse
Then, we inspect the condition of the vehicle and find any parts that can be saved and used again. These include like valuable metals, electronics, tires, and other working parts.
4
Dismantle and Recycle
After we take out usable parts, and recycle the rest. We separate materials such as steel, aluminum, plastic, and glass so they can be recycled. Our team works with authorized recycling facilities to make sure each material is handled and recycled properly.
Our skilled technician guarantees proper completion of the process, promoting a healthy and safe planet.
Our Quick and Efficient Process:
We understand your time is valuable, and that's the reason we strive to ensure the selling process for your scrap car is fast and efficient. Our goal is to offer a smooth and easy experience from beginning to end, without any hassle.
STEP 1 - Provide us with your vehicle's basic details.
When you reach to us or complete the Quote form with your car details, our team will quickly evaluate its worth and provide you with a reasonable offer.
STEP 2- Get An Offer
Once you accept our offer, we'll arrange a pickup at a time and place that suits you.
STEP 3- Free Pickup & Instant Payment
Our team will come on the agreed date and place. We will take care of all the paperwork and pay you instantly using your preferred payment method.
We aim to provide best junk
car removal
whenever possible, tow your old car quickly.
Why We're Your Best Choice for Cash for Old Cars
You might wonder why choose our cash for used cars service among many other options on the Gold Coast. Well, here are some simple reasons why.
Experience and Expertise: Since 2013 in the industry, we've earned a well known reputation for serving all of Australia with trustworthiness.
Fair Price: We offer a reasonable and competitive price for your scrap car to ensure that you get the most value for your vehicle.
Convenience: Our car removal service is completely convenient- we handle towing and paperwork while you relax.
Customer Satisfaction: Our main goal is to make you happy and give you exceptional service. Take a look at what our satisfied customers have said about us.
Environmental Responsibility: We offer eco-friendly car disposal and recycling services. Our process is clearly explained and choosing us can help make a better, greener future.
We Buy Your Cars and Remove Them from Your Doorstep
Before we move forward, let's explore what makes our cash for scrap cars service unique in Gold Coast. Here are some important points that sets us apart.
Free Car Pickup: We provide free car pickup services across Australia, so you don't have to worry about paying for towing or arranging it yourself in your own area Gold Coast.
Quick and Convenient: We make sure that our process is simple and fast so that you can have a hassle-free experience.
Top Cash Offers: We'll offer you a fair amount of cash up to $15,000 for your scrap car. Our offer is competitive and reliable.
Environmentally Friendly: We put responsible disposal and recycling of cars first to reduce waste and save the environment.
Expert Evaluation: Our team of experts carefully assesses each car by considering its brand, model, and condition, as well as the current conditions in the scrap market (such as demand and metal prices). This helps us accurately determine the value of the car.
Same-Day Removal: We make possible way to pick up your car on the same day, no matter where you are in Gold coast, so you can count on a quick and efficient service.
No Hidden Fees: We are committed to being fair and honest with you. Our service has no hidden charges or fees, so you can trust that everything is clear and straightforward.
Licensed and Insured: We are licensed and insured company, which ensures your peace of mind throughout the entire transaction.
Customer Satisfaction: Our top priority is making sure our customers are happy and satisfied. We put a lot of effort to ensure that every client has a positive experience.
Trust and Reliability: We have earned trust and reliability in the industry through our years of experience, strong reputation, wide networks, and friendly team.
Scraply's Registration Transfer Assistance
At Scraply, we simplify the vehicle selling process. Here's how we assist with
Registration Transfer
in QLD Gold Coast:
1. Personalized Guidance: We walk you through each step of the process, ensuring you understand everything clearly.
2. Safety Certificates: We help you understand the role of safety certificates or inspection certificates in the transfer process.
3. Documentation: We guide you in filling out all necessary paperwork, including the buyer's details and transfer details.
4. Transfer Confirmation: We assist you in confirming the transfer details, completing the transaction, and ensuring the buyer is notified.
5. Special Cases: If online transfer isn't possible, we guide you on how to transfer registration in person.
About Us
At Scraply, you can trust that our industry experts will take care of selling your scrap car process. With over a decade of experience serving Australia and its surrounding areas, we have helped thousands of customers.
Our experienced team, along with our licensing, ensures a smooth and secure process. We have strong partnerships with recycling facilities to ensure responsible vehicle disposal. Our reputation is built on providing fair cash offers based on your car's unique features, on the other hand, we prioritize customer satisfaction.
We are committed to transparency, eco-friendly practices, and staying up to date with industry standards.
We've delighted 580+ customers through our cash for cars Sydney services, and nationwide, we've served thousands more.
Scraply's Special: Additional Cash for Students and Elderly Customers
Scraply goes the extra mile for students and senior citizens. We offer them an added 10% on their old, unwanted vehicles. We are all about giving everyone a fair shake and supporting our community.
Frequently Asked Questions
Download Our Free Car Selling Checklist
Get organized and stay on track with our helpful scrap car removal checklist! Simplify the process, ensure you don't miss any important steps, and make the most of your car removal experience.
Contact Us
If you want to sell your scrap car or have any doubt or question about our service, just give us a call at 0421657675 or you can fill up our Free Quote form, our team will be get back to you in minutes. Our friendly team members are ready to assist you.
We're here to assist you throughout the process, address your concerns, and help you convert your unwanted scrap car into cash. Reach out to us today, and let's turn your old car into money, while contributing to a cleaner and more sustainable environment!
Our Recent Purchases In Gold Coast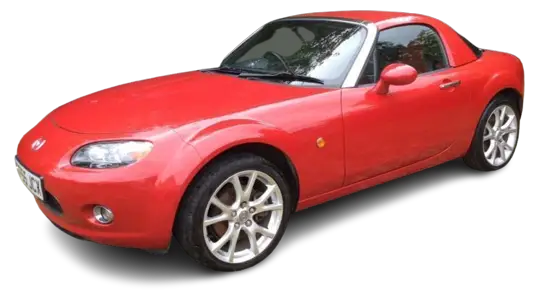 2008 Mazda MX-5 Convertible, red color
Decent, runs well, but requires some mechanical attention