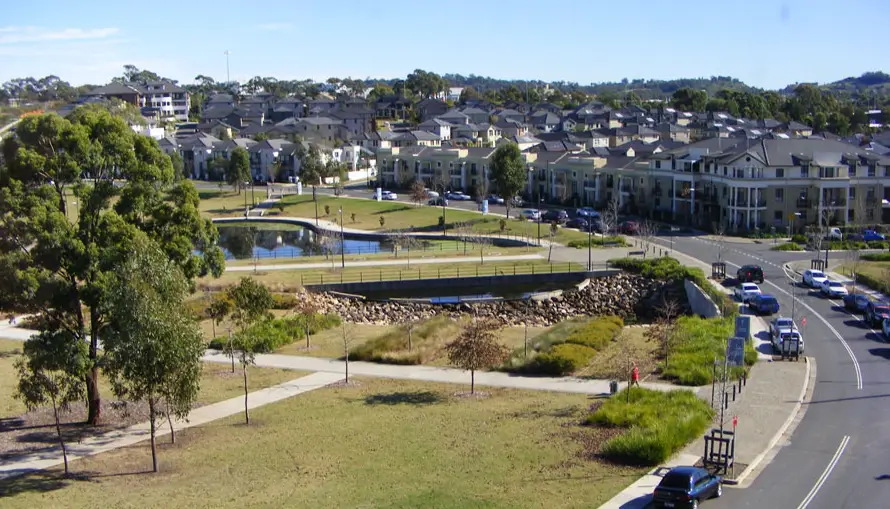 Do you have an old, unwanted, damaged, or broken car that you need to get rid of, we're here to help. 
We offer a convenient and hassle-free way for you to sell your car and get cash in return.
 Whether your car is in terrible condition, unregistered, or considered a write-off, we are interested in buying it from you and will pay up to $15,000 
Not only you get cash for unwanted car also we provide free car removal all Sydney wide. 
With our service, you can say goodbye to your old car and hello to extra cash, all while taking a step towards a greener future.
Selling a car is a headache, right? Well, now this selling car process will be the most relaxing experience with Scraply's car removal Campbelltown service. Where we specialise in dealing with any type of cars regardless of its condition. 
Our service provides a convenient  and relaxing experience for car owners to sell their car quickly with our 5-second car valuation, 3-step selling process, same-day scrap car removal and get top cash up to $15,000 Isn't it so smooth? Additionally, our team will handle all the paperwork so you don't need to worry about anything. So why wait more? Give us a call today at 0421657675.
Cash For Junk Cars Removal in Campbelltown 
You probably have a car that's just covering space in your property and collecting dust and rust over. Well, it can be hazardous to keep such a car in your property for your health and surroundings as well. 
Junk cars attract pests like mice, rats, and insects that can carry diseases and pose health risks to human and surrounding pets. Additionally, inside car materials can release harmful gases and mould that can affect surrounding air quality and cause breathing problems. 
By making people aware of these harmful causes, we helped thousands of our junk car owners to remove their vehicles. However, we pay most reasonable cash for cars up to $15,000 Australia-wide. It appreciates car owners with this big decision of selling a car. With us you get multiple benefits, along with peace of mind of getting a deal with a licensed and reliable car buying company.
Environment friendly Disposal Campbelltown
Junk cars emit harmful substances such as oil, coolant, gasoline, and other fluids that can harm nearby water sources, ground, and ecosystems. That's the reason, at Scraply we highly focus on providing the environment-friendly junk car removal services which includes the most safe way to contribute to make our surroundings healthier and cleaner. 
Here are the steps that we follow:-
1
Drain Fluids
We safely drain all fluids from the vehicle, including oil, coolant, brake fluid, and transmission fluid, following local rules and regulations.
2
Remove Hazardous Materials
Our expert team identifies and removes hazardous materials from the vehicle, such as mercury switches, batteries, and airbags, ensuring proper handling.
3
Salvage and Reuse
We inspect the vehicle and salvage any usable parts, including valuable metals, electronics, tires, and working components.
4
Dismantle and Recycle
Usable parts are removed, and the rest of the vehicle will be recycled. Materials like steel, aluminium, plastic, and glass are separated and sent to authorised recycling facilities.
The Fastest & Easiest Process in 3 Steps
We value client's and our time, that's the reason we designed our process in a way that's accessible for each individual who desires to sell their car in the fastest and convenient way. Here are 3 easy steps, that all your car selling process covers at our services:- 
STEP 1 - Provide us with your vehicle's basic details.
To initiate, give us a call or fill our free online Quote form. Our team will make you an offer within a minute.
STEP 2- Get An Offer
If you're happy with the offer, we will proceed the further steps to arrange on-door pickup and paperworks.
STEP 3- Free Pickup & Instant Payment
Our tow team will come to your location with our tow truck and equipment to pick up your car. We will pay you in your preferred payment method.
Top 3 Reasons Why Choose Our Cash For Scrap Car Service
We value client's and our time, that's the reason we designed our process in a way that's accessible for each individual who desires to sell their car in the fastest and convenient way. Here are 3 easy steps, that all your car selling process covers at our services :- 
Free Car Removal:
Good news! No matter from where in Australia you're getting our service, we are offering free car removal throughout Australia. So, you're just one call away to get your car removed free of cost in exchange for top cash.
10+ Years Of Expertise
Being in the industry for over 10 years gives us expertise to handle all types of vehicle and customer's query. Our professionals are dedicated to provide you with reliable service, and treat all customers with respect and transparency. We've earned the reputation with our expertise in the business.

Fair & Competitive Price
We understand your concern of getting the most suitable money for your scrap car. That's why we offer fair prices based on the vehicle's make, model, condition. Also, we aim to make a fair offer that's satisfying for you and gives you confidence of getting a great deal.

Our USPs!
Let's get a deep understanding of the benefits that you receive when dealing with us. Here's our Unique selling points that will excite you to get our cash for cars Campbelltown service:
Trusted & Reliability:
Scraply takes pride in being a trustworthy and reliable damaged car removal service provider. We believe that it's challenging to find reliable service. That's why, we ensure offering you a secure payment method, proper documents, and assistance services.
Free Car Valuation in just 5 seconds:
Now you can get a car value in just a matter of 5 seconds with our fastest car valuation tools. It's easy to fill and easy to get!
Same-day Service:
At Scraply, we provide same-day service within our free car pickup time and remove your vehicle at same-day you choose us.
No hidden Fees:
We're committed to offer transparency throughout the process, and always be honest and fair when providing any details and service to our customers. Our team assists you straightforwardly without making it complicated.
Licensed:
Our company is licensed and insured, which ensures your peace of mind of dealing with legitimate buyers and reliable companies.
Payment Methods:
We provide multiple payment methods, you can pick that suits your convenience.
About Us
Scraply is the trusted car buyer working in the industry since 2013, Australia. We aim to make the selling car process safe and beneficial for both the environment and customers by offering the highest cash for cars to customers and through proper car disposal we're ensuring to make our surroundings cleaner and greener.
We bought thousands of cars and provided customers with the smooth and secure process of getting cash for their cars. Scraply striving to reach anywhere, as we have strong partnership with recycling facilities in each states that gives us confidence to buy your car from anywhere in Australia as fast as possible.
When dealing with us, you can rest assured knowing that we're committed to transparency, keeping up to date with industry and eco-friendly practices.
Since 2017, we have proudly held the the best cash for cars Sydney recycling company. Our commitment to providing excellent services and the best value for your vehicles has made us the go-to choice for car recycling in the area.
Scraply's Unique Offer: More Cash for Students and Seniors
At Scraply, we care deeply about students and elderly folks. That's why we give them an extra 10% money for their unwanted cars. Our goal is to help our community and ensure everyone gets a fair deal.
Download Our Free Car Selling Checklist
Stay organized and on track with our useful scrap car removal checklist! It's designed to simplify the process and make sure you don't forget any important steps, so you can have a smooth car removal experience.
Frequently Asked Questions